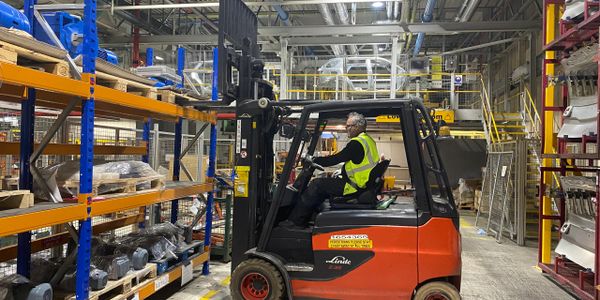 At JWP Training we specialise in forklift training as well as a wide variety of industrial machinery training.
Our services also include fully accredited and experienced drivers for short term contracts.
All our training courses are run by AITT Accredited instructors.
Our training is to the necessary exemplary standards set out by the H.S.E therefore helping to keep both operators and your workforce safe within your workplace and giving them a sound understanding of what is required of their responsibilities as a fully trained accredited operator. We offer quality training in a relaxed and enjoyable enviroment.
All operator training is AITT accredited and once they have passed the theory and practical tests will be issued with an AITT certificate and ID card. Included is access to the ACORN database where all the operator training information can be found for the traceability and level of training they have received. https://aitt.co.uk/
We can also offer where needed inhouse training to the same exemplary standard but not AITT accredited.
None accredited trainees will also receive a Certificate and ID card from JWP Training ltd.
We understand that there will be always elements of work situations where a certain amount of tailoring may be required.
We can help with job familiarisation and techniques, utilising our 30 plus years working in the Automotive and engineering industry.
We are based in Widnes, Cheshire but our services are available nationwide.
Why us
We have over 30 years experience working in the automotive and engineering industry, working with some of the top car manufacturers and engineering firms in the UK and Europe.
Our training is AITT Cat2 Accredited and ITSSAR registered. This gives our clients the reasurance that the training is at the highest standard and covering all the latest legislation governing MHE in the workplace.
Our lead instructor is also Mersey Fire rescue safe working at heights trained and rescue at heights trained.
We supply many forms of training from harness awarness through to industrial machinery training, for all courses available please see above course information link.
Our training is done at your place of business which keeps the cost down but not the quality of training.
P.A.T testing service are also avalable at very competative prices which includes a certificate of compliance and all items fully inspected, labelled and test information stored for insurance and client access.